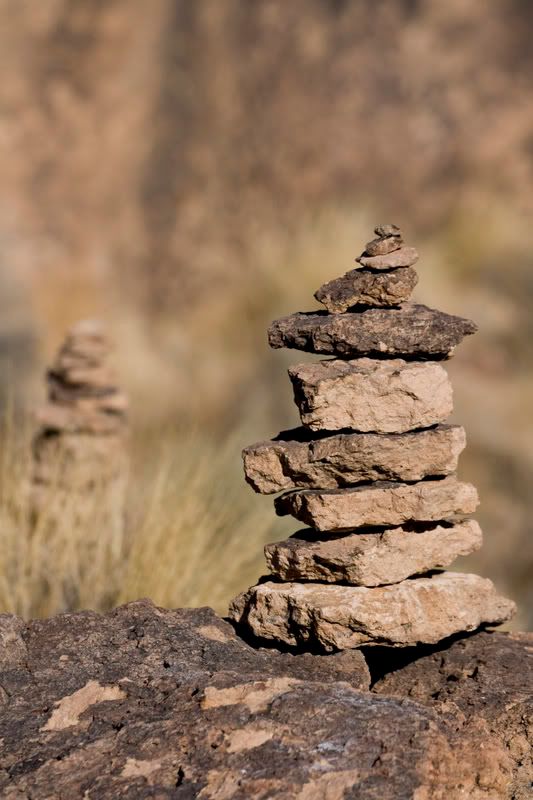 Well Thanksgiving has come and gone again and another quality trip over to the land of milk and honey has gone down. Last Friday, all stuffed still from T-Day dinners, Brodie, Gary, and I (sans Thomas because of his ankle disaster) headed out early to the East side to do some pebble wrestling. On the way into Bishop, Brodie had been wanting to check out the Sherman Plateau area. I scanned the guidebook and came across a problem called Everything and Nothing. It is a sweet overhanging pocket problem in the Pocketopia area. Brodie and I both dispatched this 3 star classic quickly despite all the snow and ice on the top out. That was about all we wanted with that place at this time of year. Definitely a summer hit up. So we headed back out onto 395 and decided with the light left we would scurry up to the milks and play around on Seven Spanish Angels. As the sun was setting, mind you it is only like 3:30, we both took down yet this classic problem.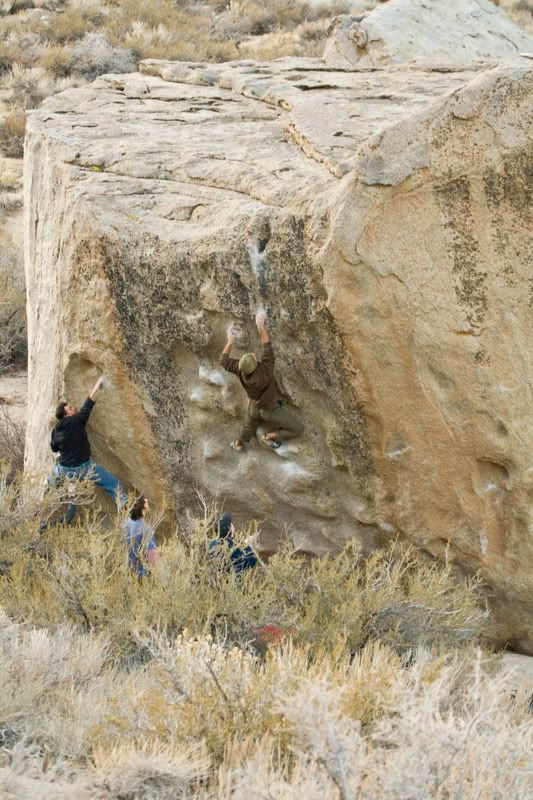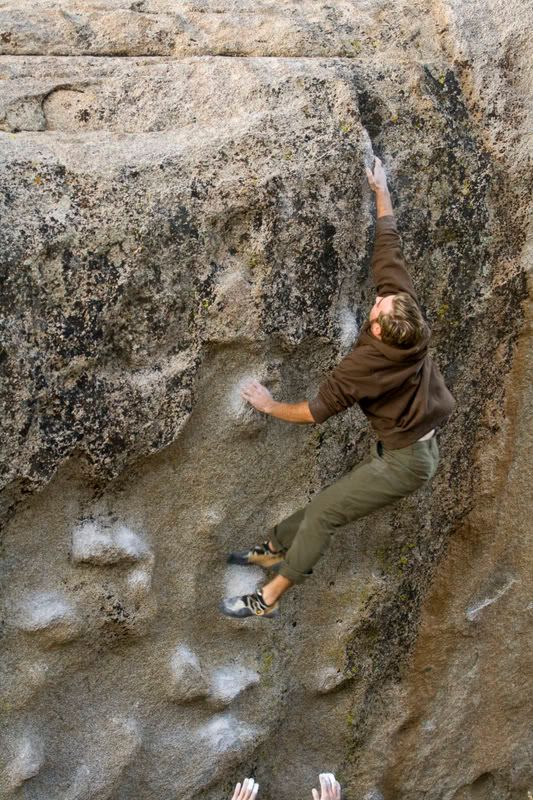 Saturday was a day to show Gary, our Bishop virgin, a little of the Happys. There we got on Heavenly Path, a must do for first timers, as well as Mister Witty and Every Color You Are. With that we decided to go back across town and head to Dale's Camp. We had never been there before so really wanted to check it out. I, for one, am definitely going back for Gastonia and Hueco Wall. Up there we hopped on a super cool problem called Cuban Roll. It a high ball type problem thats got a kind of nerving roll out move towards the top. (hence the name).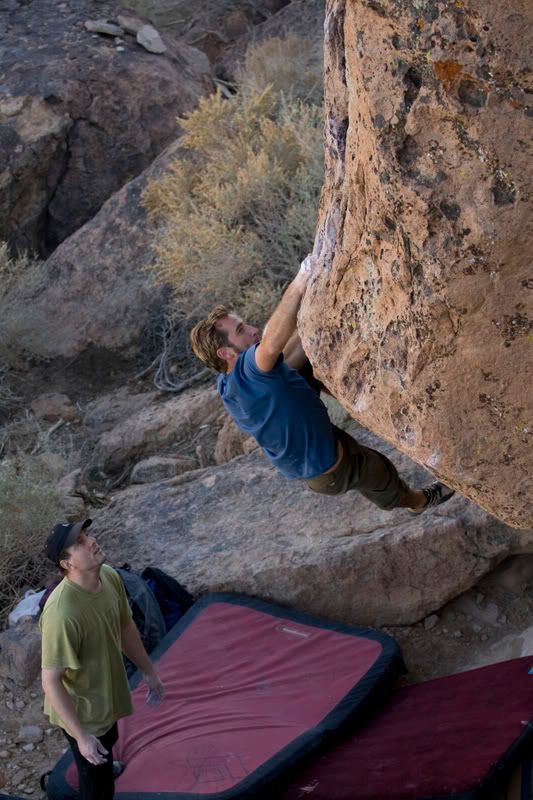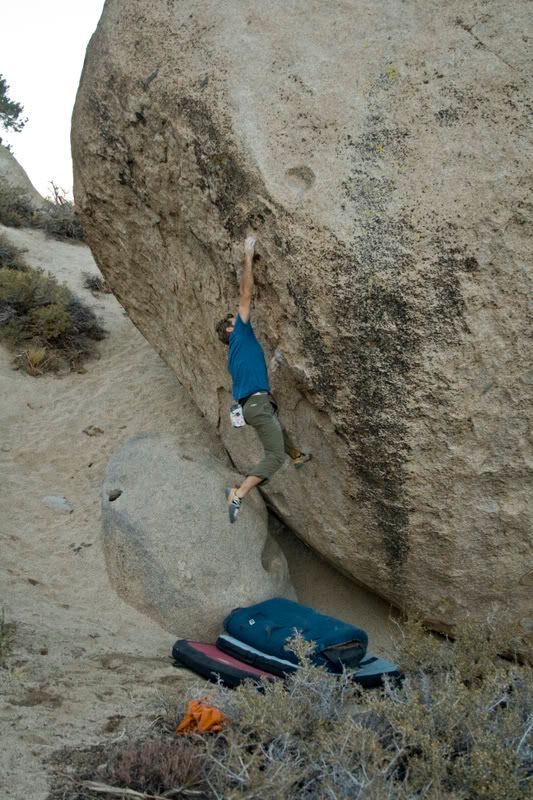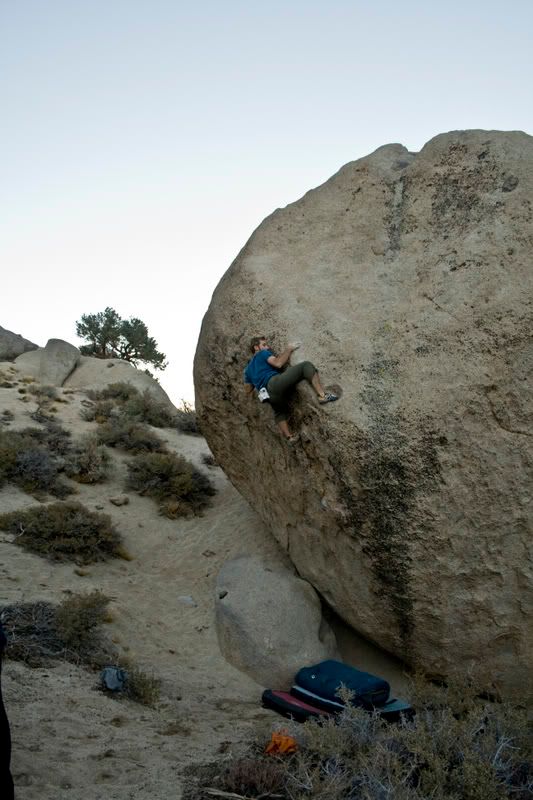 Sunday was my apex of the trip with my tick of Pow Pow. Being my third trip trying it, I knew it was going to happen. I didn't really expect it but it all flowed perfectly and sent on my first go. After that the weekend was complete and it was time to pack up and head back to the place we call home, The Central Valley.